How to make IoT smoke and CO alarm detector beautiful and win Red Dot & iF 2022 design awards
Together with muuun team, powered by ELDES, Spark design & innovation has been working on muuun: a next-generation smart smoke and carbon monoxide detection system for homes. The product is currently in the certification phase and is expected to enter mass production in the second quarter of 2022. We are pleased to announce that muuun received the prestigious Red Dot Award 2022 and iF Design Award 2022 for its aesthetic and outstanding design, functionality, market differentiation and impact.
The Red Dot Design Award, the most prestigious design competition in the world since 1955, is looking for the best products of the year. For 2022, over 7000 different products were submitted.
iF Design Award is considered one of the most important quality seals in design. This year the competition was intense: a record number of almost 11,000 entries from 57 countries were submitted. We are extremely proud of muuun to be recognized for its innovative design, impact, differentiation, idea, function, and form.

In this blog post we talk about our collaboration with Aleksandras Juodakis, muuun Project Manager and Hugo Honijk, Business Director Smart & Robotics at Spark.
Why did you choose Spark for muuun design?
Aleksandras: "One of the main factors why we chose to work with Spark was their broad product portfolio, especially their experience in developing smart home devices. Spark seemed to have in-depth knowledge in product design and had already won several design awards. We were also looking for design partners in Europe, and Dutch design has always been top-notch in various sectors and design categories.Before we started the muuun project, we conducted research on design companies across Europe. Since muuun is designed and developed in Lithuania, we had a vision to collaborate with European companies in the development of the industrial design as well. Another reason for choosing Spark was its country of origin, the Netherlands, as it fits one of our target markets for the product launch. A consumer survey conducted by Eldes prior to the start of the muuun project showed that smoke detector design is one of the main factors consumers dislike about current solutions. Therefore, we knew that the design of muuun had to be modern, contemporary and revolutionize the current smoke alarm market."
What was the vision for the design?
Hugo: "In analyzing the existing market for smoke detectors, we distinguished two main design strategies. On one side, companies are going for a high-tech, gadget-like look for their smoke alarms to convey that their devices are smart and technical. On the other side is the cheaper end of the spectrum, where companies pay little attention to the details and quality perception of the devices. We saw an opportunity to create a more human and interior design look for the smoke detector while conveying its 'smartness.'
In keeping with this design philosophy, we went for a minimal presence of muuun in the space. The muuun does not draw attention to itself, but is highly visible and easy to use when interaction is required. Since we were aiming for a very minimalist esthetic, it was even more important to invest time in the right details. Well-chosen surface textures, color combinations, grid patterns and pleasant user interaction. We see, that our design is well accepted and we succeeded in Red Dot Design Awards 2022, where muuun became a winner in Interior Design category"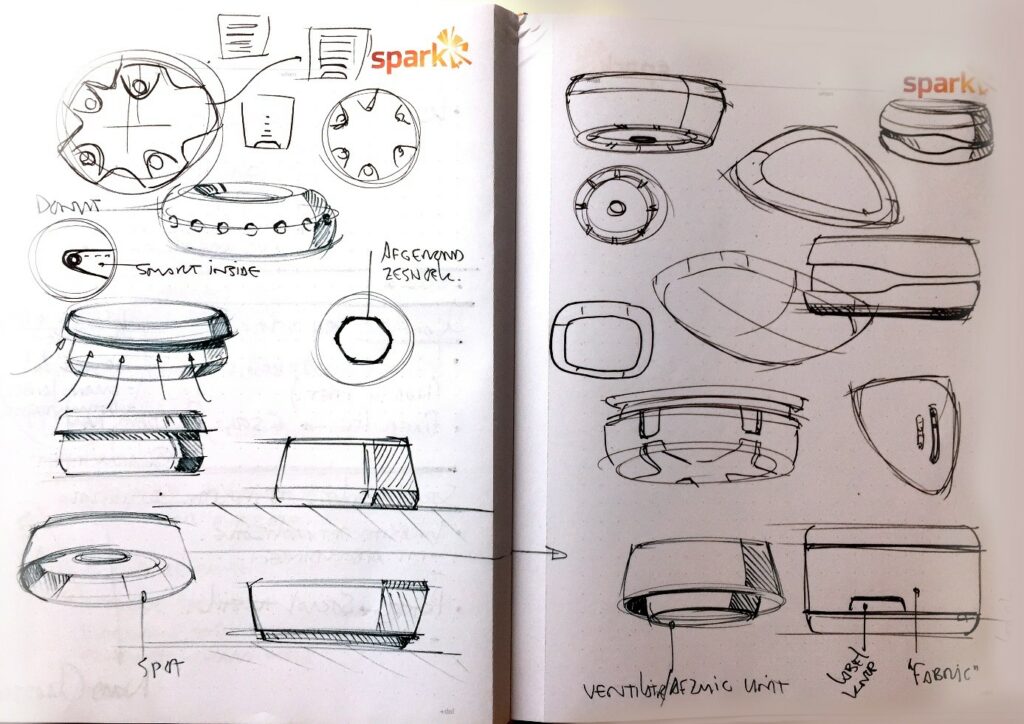 Tell us something about the design process
Hugo: "The process of developing muuun together with ELDES was very iterative. We were constantly evolving, refining and improving the product between design vision, technical capabilities and safety requirements."
Aleksandras: "We worked together for a year and developed the design concept together. As a manufacturer, we had a lot of input and requirements on how and what technical solutions should fit into the unit, while maintaining a clean design that would fit into any interior. I think we can state that our collaboration has resulted in a very innovative product that will make a splash in the market.
Spark did design research and provided insight into trends in smart home devices and developed the design strategy for muuun. Once we agreed, Spark developed the product design and worked on product development to meet the technical requirements."
What about the user experience?

Hugo: "When users need to press a button on the muuun that hangs on the ceiling, we did not want them to reach for a small button while standing on a chair (or jumping, as I do myself…). We thought, why not make the whole device a button? Well, that's what we did! Mechanically, it was not the easiest way to do it, but it increases usability while helping to maintain the minimalist look, since there are no more visible buttons. Most of the interactions are done through the muuun app."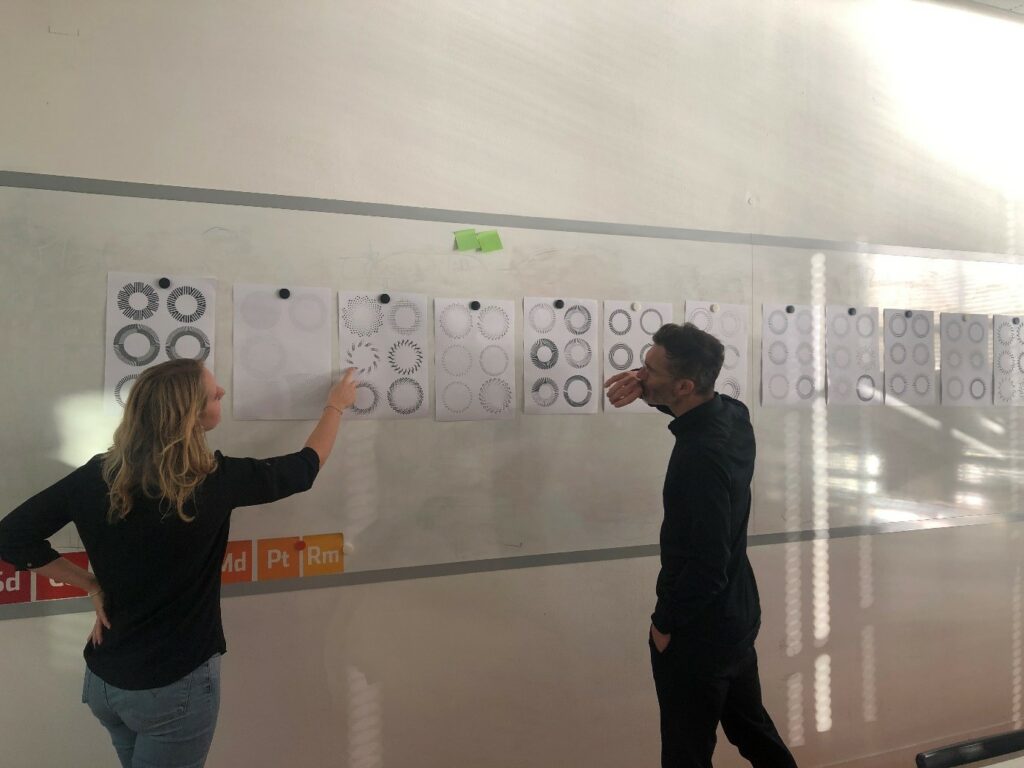 Life safety – the most important task for the development team
Hugo: "Since this is a device that is designed to save lives and make your home safer, it is bound by many stringent safety requirements. Fortunately, at Spark, we are used to preserving the vision of the product while meeting the regulatory requirements.
For example, to ensure that muuun is always powered, Spark has developed a safety mechanism that prevents the user from closing the device if the batteries are not inserted correctly.
The grid pattern of the device was also subject to several technical and safety requirements, as smoke passes through here to reach the sensors. Within those constraints, we tried to design a pattern that was both aesthetically pleasing and conveyed movement and airflow, as if the Muuun were actively scanning for smoke."
How did the collaboration go?
Aleksandras: "The collaboration was really great! Even though we have faced some technological challenges and where bound by requirements which could not be changed due to certifications and regulations, we are happy our collaboration with Spark was really succesfull. We value the people and the team we are working. We are planning to continue our cooperation for the upcomming muuun products.
We are a manufacturing company with a vision on how we will develop our portfolio for at least the 5 upcoming years. That is why we aim for longlasting partnerships so we can work on future roadmap projects with the same partners."
Hugo: "Spark is very happy with the collaboration. The people at Eldes are very pleasant to work with and were very open to new ideas. The secret behind the great outcome, from our perspective, is that we both believed in our joined mission to create an innovative smart smoke detector. It forced us to step up our game and sometimes have to walk the hard way technically. Our ambition to let small interaction moments define quality perception gave us wings to fly."
We cannot possibly hope to save the world alone. A mission like that requires a crew. We sell exclusively through official partners who support the muuun circle around the world. Join today and gain full access to certified seller status. We offer a robust and working business model. Product service solution and a one-stop online support system combined. A lot to be excited about. Whether it's part of an IoT strategy for your business or an opportunity to add value to your existing customer base or expand into new segments, – the safety of people is of the utmost importance. Book a demo and become our partner. Be the first in your market to land on the muuun.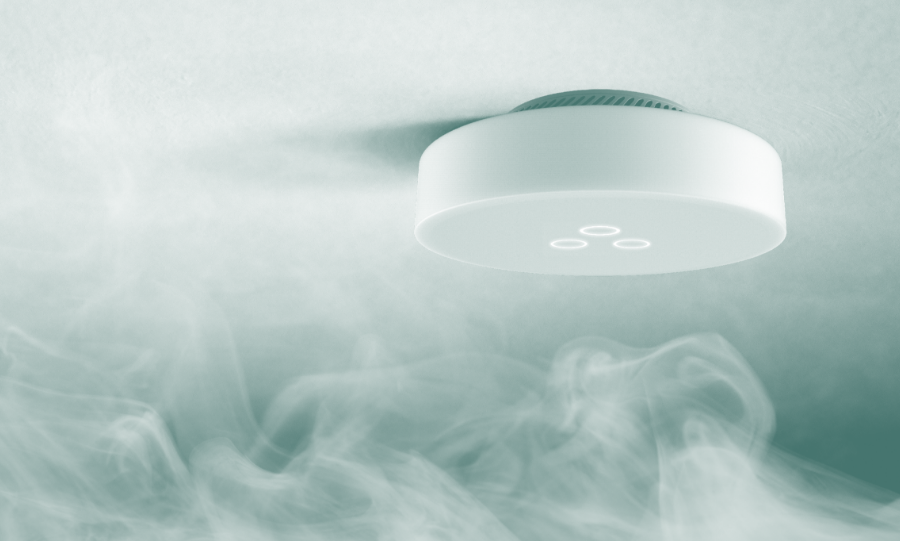 NEXT ON THE NEWS
muuun lands in Germany partnering with Securitas Alert Services
Read the full story