Infinitely better than your average smoke alarm
Fire can destroy lives and livelihoods in minutes – our smart fire and smoke detectors keep you at peace at home and beyond.​ Contrary to common belief, most fire-related deaths are not caused by burns, but by smoke inhalation. Fire can easily take lives, therefore you must be protected. For the muuun, it is all about prevention over intervention.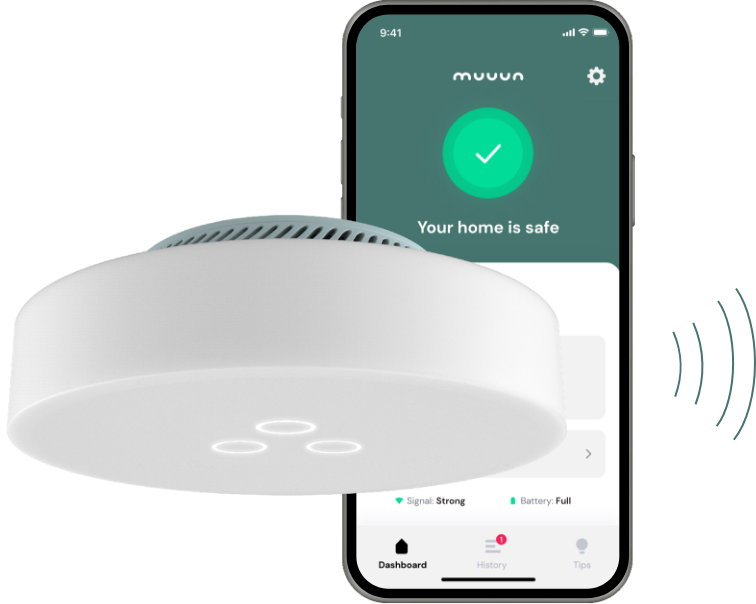 Get Smart
The muuun has an app that is as smart as they come. It is an integral part of your home safety system, which you can take with you – having security close at hand in your pocket, wherever you may go.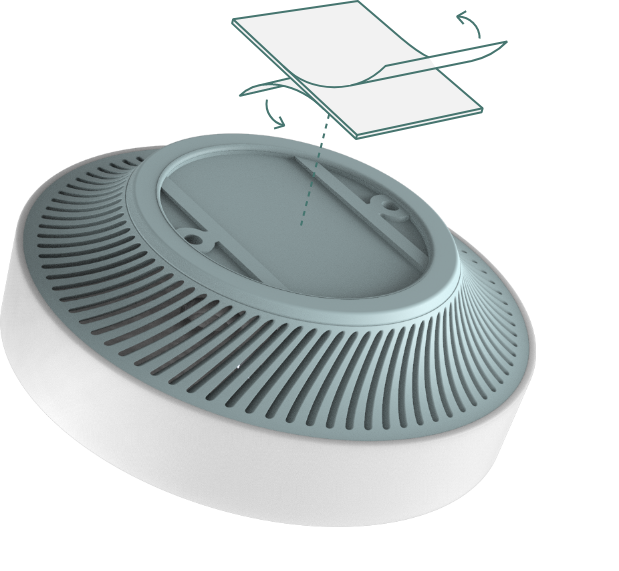 Sets up in no time
The entire process of installing the muuun is so easy it's actually kind of boring: DIY plug-and-play with seamless app integration, and you're good to go.
Knows about a fire before the fire does
In the moments before a fire erupts, the highly poisonous gas carbon monoxide (CO) is emitted. You can't smell it or see it. That's why the muuun is equipped with one of the most sensitive carbon monoxide detectors available.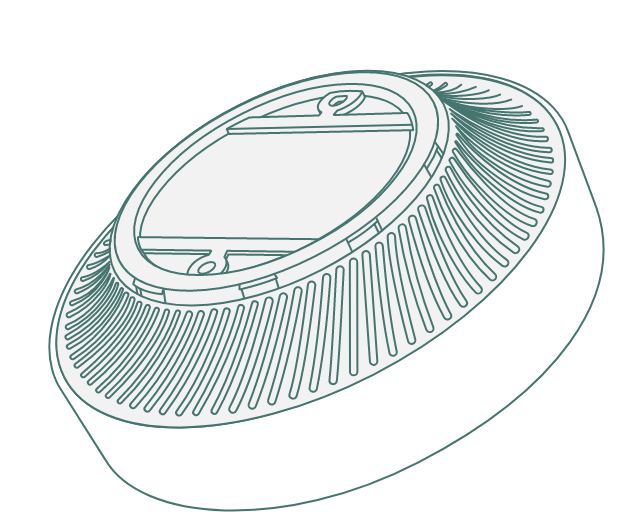 Phone alerts
When no one's home, all family members get notifications as soon as something's not right.
Tips & tricks
The app offers advice about things like the best place to install the muuun based on your floorplan and more.
Provides feedback
After a long day's work, the muuun will report back to you about temperature dynamics, the health of sensors and other valuable information.
Our mission is a world where all homes are safe and smart
Here's what our clients have to say about the muuun.
I feel like my home is actually a fortress now that I have muuun. I'm not anxious anymore because I know that there's muuun to protect it, and I can check it remotely. This gives me great pleasure.
– John
My kids are the most important thing to me. As any mother would, I am always concerned about their safety, and I constantly worry about leaving them at home alone. Thanks to muuun I can be sure about their safety while I'm at work.
– Sarah
My elderly father has Alzheimer's, but due to my work i cannot be around him all the time. I check up on him daily, but when I'm away, I know he is okay, all thanks to muuun.
– Leroy
I have two dogs at home who I love the most! But there is no way to take them with me when I go to work. I used to come back and check to see if they are okay. Now that I have muuun I can be sure about their safety remotely.
– Ingrid
Oh boy do I love my summer home. I take lengthy measures to protect it from anything that might happen. This is why I chose muuun to secure it even further. It is very comforting to know my summer house is safe while I am away.
– Marcus
What's the latest on muuun?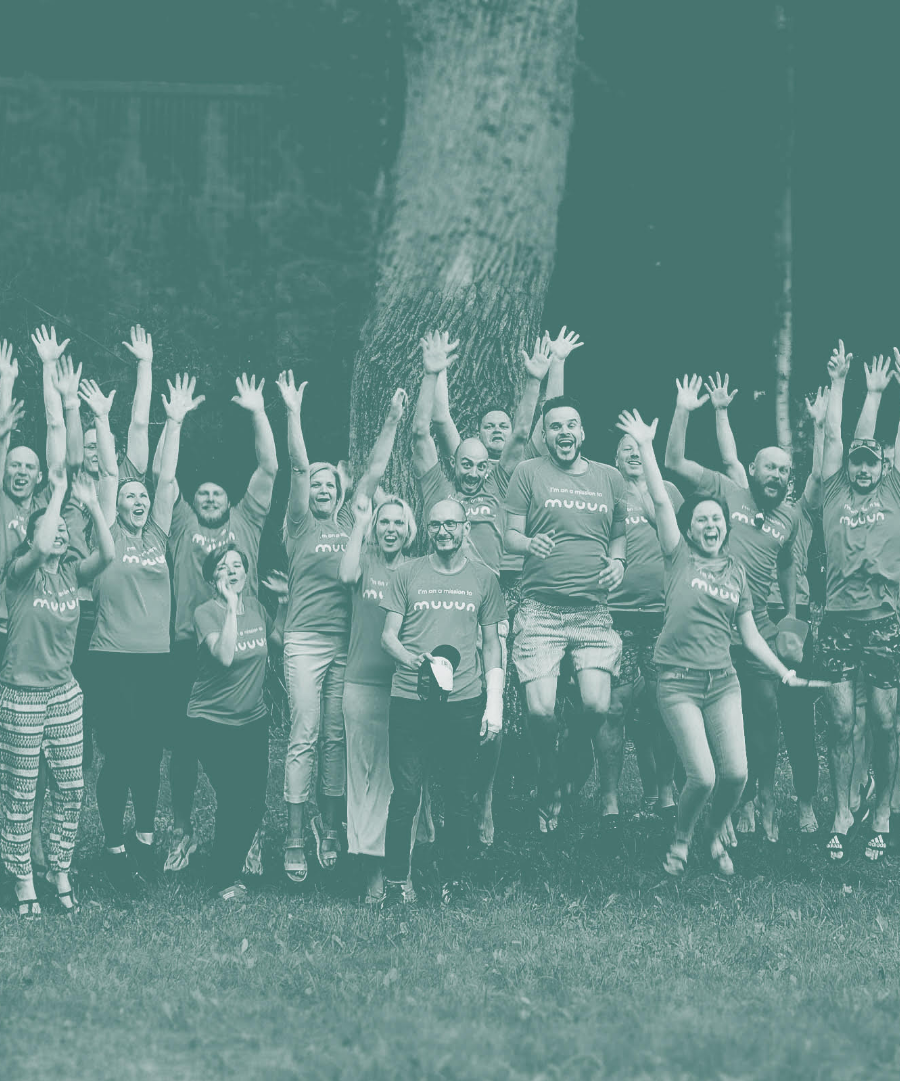 Eldes: keeping you safe at home and beyond​
With over 15 years of experience in the industry, we provide next-generation home security devices that help you take safety into your own hands. Our main mission is to make every home safe and smart, with markets in more than 70 countries trusting us​ to deliver future-proof IoT devices. We have developed strong commercial partnerships across the globe, and to date, over 1 million devices have been delivered. We are proud to lead the way with the best industry practices in R&D and manufacturing. Our products unite seamless customer experiences with premium technology.
​
We develop solutions for all elements of safety​.
Air – quality control for ultimate comfort in your home.
Home security – protection to secure properties from break-ins and theft.
Fire – our smart fire and smoke detectors keep you at peace at home and beyond.​
Water – wireless flood detection accessories protect your property from water damage.